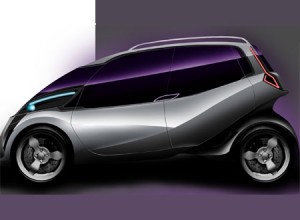 Ano, je to tak. Po dlouhém období výzkumu a úpěnlivých testů byl na veletrhu alternativních vozidel 2012 představen prototyp vozidla značky "Flatty" a jeho model FF 2.0 Smarty Farty. Jedná se o velice přínosný a revoluční boom ve světě automobilismu, protože auto nepoužívá jak benzin, tak ani diesel, LPG, CNG, či jiné pohonné hmoty, nýbrž jezdí na takzvaný "flatulenční pohonný systém".
Ptali jsme se návštěvníků veletrhu, jak se jim tento systém pozdává:
"Jsem velice nadšený, už mě nebaví podporovat ten špinavý naftařský průmysl, kvůli kterému se vedou války, tohle je totální převrat. ", říká postarší pán. Mladá dáma zase podotýká: "Víte, jsem už roky veganka a podle výrobce mám oproti všem ostatním, kteří se vegansky nestravují, výhodu. Hned jsem si jedno vozidlo pořídila."
V čem tedy ten "flatulenční pohonný systém" spočívá? Je to jednoduché, v sedačkách jsou zabudované odsávače lidských větrů (prdů, či pšouků, chcete-li), které vysoce výkonné filtry zpracovávají a přenáší systémem do speciálního motoru, který následně pracuje na bázi klasického motoru, nýbrž z výfuku nevychází škodlivé látky, ale díky vysoce výkonným filtrům z výfuku vychází kyslík.
Díky tomuto převratnému vynálezu velice stoupl zájem o veganskou stravu a všichni na ni hromadně přechází. "Já ty trávožrouty vždycky nechápal, vo co jim jako de, vždyť maso to je základ – ale díky tomu novýmu Flattymu jsem zjistil, že se to fakt vyplatí, páč ty veganský prdy sou fakt silnější a dojedu tak mnohem dál…", dodává další návštěvník veletrhu. Automobilka tak nevědomky strhla vlnu šílenství, která nemá obdoby.